Pursuing Purity In Design!
Heirloom Quality To Last More Than A Lifetime
Craftsman, Leathersmith, Designer among some of the World's Top Fashion Brands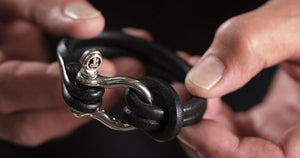 original pieces
simply timeless
With Canada being the second largest country in the world, it's abundance of fresh water and wide open spaces affords sustainable cattle production second to none. We utilize the highest grade Canadian leather hides which are among the best obtainable in the world because of cooler climate and optimum genetics. Our hardware incorporates world class old order Mennonite carriage trade stainless steel.
WHO WE ARE:
MURAKAMI PIRATES
The Murakami Pirates were the most famous among the pirates who occupied the Setouchi Inland sea during the Civil War period and were feared by powerful figures at the time.

Murakami Products Represent The Vitality And Independent Spirit Seeking Freedom
CLICK HERE TO READ MORE
bUY IT ONCE, WEAR IT FOR LIFE
HANDCRAFTED WITH THE HIGHEST GRADE OF CANADIAN LEATHER HIDES
combining history and art
Exclusive Pieces
Parker Murakami is constantly designing and creating new pieces for the collection. The company releases a new collection twice a year, which includes hand made leather bracelets, belts and accessories for both men and women.
sMALL BATCH CURATIONS
oRIGINAL dESIGNS

All of Parker Murakami's pieces are original and authentic. Incorporating unique elements from Japan and Canada's history to create breathtaking wearable pieces of art.  


PRECISION, QUALITY,
CRAFTSMANSHIP
PERFORMANCE AND FUNCTIONALITY